The Sartorialist: Closer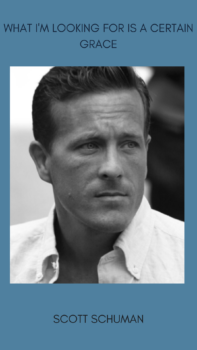 The Sartorialist is a Fashion Blog created by Scott Schuman based in New York. After leaving a fashion sales position to take care of his daughter in 2005, Scott began carrying a digital camera around on the streets of New York City, taking pictures of people who had dressed in an eye catching way from his perspective, he then posted them to his blog, sometimes with comments about what he'd found. Scott was the pioneer of fashion photography in blog form.
Scott Schuman began The Sartorialist with the idea of creating a two-way dialogue about the world of fashion and its relationship to daily life. He describes his philosophy as trying to echo how Fashion Designers looked at what they saw on the street:
'I thought I could shoot people on the street the way designers looked at people, and get and give inspiration to lots of people in the process. My only strategy when I began The Sartorialist was to try and shoot style in a way that I knew most designers hunted for inspiration'
The Sartorialist: Closer. Scott Schuman's has a beautifully unique and truly insightful art-form of capturing a person in 'a' moment of time with stunning backdrops from around the world – is inspiring to say the least. If you love sitting in a Parisian like Cafe and people watch, you will love his stunning imagery – Will have to savor this one….
A must have for lovers of all things Fashion –
http://www.thesartorialist.com/book-closer